Legal Search & Management, Inc.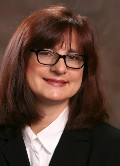 (248) 471-3443 | linda@legalsearchonline.net | 27600 Farmington Road Suite 203C | Farmington Michigan 48334
© 2013 Legal Search & Management, Inc. All Rights Reserved.

The Job Search Strategy.
Tips and techniques for structuring a step-by-step job search plan, including advice about resume and cover letter writing, portfolio assembly, prospecting employers
before they advertise
, interviewing and negotiating.
Branded Communication. Keep prospects focused on your value through a convincing, branded resume, cover letter, portfolio and digital profile.
Hidden Jobs and Structured Prospecting. Locate, pre-qualify and target unadvertised, hidden job openings through networking and prospecting.
Interviewing and Negotiating. Schedule, prepare for and execute a convincing job interview incorporating answers to the toughest questions. Get what you deserve in a job offer.
A structured self-marketing plan that includes targeted prospecting is crucial to locating promising career opportunities
Career marketing workshops are designed for legal professionals and support staff in the process of or considering a transition. Small groups facilitate questions and participant interaction. A Certified Global Career Development Facilitator and Career Coach produces and instructs all courses.
Live classes take place at Legal Search & Management in Farmington Hills, Michigan. Online classes are available upon request.
Instruction can be customized for individuals and groups at law firms, corporations, schools and associations.